Web Development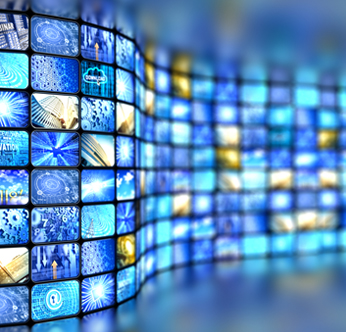 Did you know that if your site isn't coded to be "mobile-friendly", you might be getting punished in search engine rankings without you even knowing it? Have you looked at your site yourself recently? Do you have a means of tracking your site's traffic and the visitor's behavior? These are questions business owners need to ask themselves to stay on top of to maintain on competitive advantage in their field. Here's some information to help you understand your website and what elements you need to take into account?
Why would I need to update my website?
Last year in April, Google made a big announcement regarding an update to their search algorithm that involved the upward trend of mobile search traffic. Since a growing percentage of internet access is coming from the mobile market, Google stated that if your firm's website isn't "mobile-friendly", that your position on search engine results would fall, making way for websites that have made the efforts.
What does "Mobile Friendly" mean?
"Mobile Friendly" was a term coined by Google meaning that your website displays properly on both desktop and mobile formats. For example, bring your business' website up on your phone. Does all of the material fit? Or, do you need to scroll right and left to see your entire webpage. If you needed to scroll, chance are your site is not mobile-friendly.
If you're still unsure, Google has provided a test on their developers website to tell you if your site is or is not mobile friendly.
How do I know what works with my audience?
It's one thing to develop a site, but it's another to monitor traffic and identify if there's something left to be desired from your target audience. We at IBR will develop a custom-tailored website to their artistic desires as well as the tools and assistance to monitor traffic activity. With those analytics and development tools, you are able to identify not only how many people visit your site, but how long they stay, where they go, and if they eventually lead to a sale. Through multivariate testing, we at IBR identify specific elements of your website and monitor the change of traffic behavior as we manipulate these designated elements to make sure everything on your website is as engaging and eye-catching as it can be.
Mobile Friendly
Data Driven
Optimize page load speed
e-Commerce Solutions
Imagine Believe Realize has an entire line of web developers in-house, giving each business their own personal developer to help them realize all of the ideas they have for their company's website. With our hands-on approach to site development, IBR has helped businesses nationwide meet the goals they set for their site while staying within budget. From a reservation system for a bus charter line, to an entire patient database for medical institutes, IBR has limitless opportunities to aid your business and its image.
Contact us today to see how your website ranks and what we can do to help!