MetroIBR Wins GSA Multiple Award Schedule for Cloud and IT Professional Services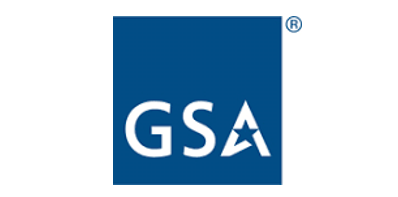 Imagine Believe Realize LLC (IBR) is pleased to announce that MetroIBR—a SBA-Certified Small Business joint venture with IBR's mentor MetroStar—was awarded a Multiple Award Schedule (MAS) contract by the General Services Administration (GSA) (Contract Number: 47QTCA22D00AB). This ten-year contract was effective as of July 7, 2022, and runs through July 6, 2027, with an option for an additional five years.
The GSA MAS contract award allows government agencies to leverage MetroIBR's technology consulting services under three Special Item Numbers (SINs): Cloud Computer and Cloud Related Information Technology (IT) Professional Services (SIN 518210C), IT Professional Services (SIN 54151S), and related Order Level Materials (SIN OLM). This competitive award recognizes IBR and MetroStar's proven experience in delivering best-value IT and cloud support services across the federal sector.
IBR, a small business, was formed in 2007 to help government agencies and industry leaders modernize infrastructure, systems, and applications. Since then, IBR has committed to delivering transformative software and systems engineering solutions, leveraging advanced technologies (cloud, artificial intelligence (AI), automation, machine learning (ML)) to eliminate inefficient stovepipes, decrease costly physical footprints, and standardize best practices. IBR's portfolio of federal work spans multiple civilian agencies.
IBR's mentor, MetroStar, is a leading digital and IT services provider for the public sector. For over two decades, MetroStar's services (human-centered design (HCD), applied intelligence, DevSecOps, cloud, cybersecurity, enterprise IT) have provided dynamic solutions across the industry for a broad portfolio of customers including civilian and defense agencies. MetroStar is committed to developing small businesses through its Small Business Mentor Program and is excited to leverage MetroIBR's abilities to provide cutting-edge technology solutions for GSA MAS.
MetroIBR is proud to be partnered with GSA in its mission to deliver a best-value, streamlined acquisition ecosystem to the federal government. Learn more about MetroIBR's solutions and services and how to work together.